What equipment do PPL pilot students need ?
If you're about to start PPL flying lessons, you don't need much but you will need some personalized equipment to get you going. Here's a summarized list of what is needed and popularly used among our general aviation PPL student pilots learning to fly.
At a minimum, pilots should have a headset, and a kneeboard for writing down information. An iPad/tablet will be needed for cross country navigation and it must have a GPS function. Other nice-to-haves include appropriate VFR sectionals and terminal area charts–either paper or electronic like Sky Demon.
For the best deal, compare prices on Amazon and eBay
Trevor Thom's 'Air Pilot's Manual' Volume 1 - Flying Training, is a must-have for every student pilot and instructor. Volume 1 contains comprehensive briefings for all the PPL air exercises and is universally used in the aviation training field by all student pilot's learning to fly. All flying training maneuvers are covered including basic instrument flying. Pre-flight briefing material is set out in diagram form and summarized. There is a full description of the contents of the PPL Skill Test, which must be undertaken at the end of the PPL training. EASA/UK CAA approved, the original author, Trevor Thom, have gradually been replaced by a superb team of highly qualified flight instructors and examiners and the publishers are keen to ensure that the books are accurate, up-to-date, informative and interesting. The UK CAA draws heavily on the series for the PPL examinations and they have long formed recommended reading.
Especially if you plan to fly commercially, consider the all-new version of the popular Jeppesen professional pilot logbook. It complies with EASA regulations EU FCL.050 requirements for the logging of flight time in Europe.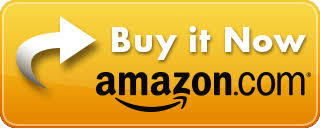 Which aviation headset to buy? If you want the best-of-the-best aviation headset on the market, buy the Bose A20 which is used by PPL students and airline pilots alike. If you invest in the Bose A20 you won't need to upgrade when you start flying the Boeing B737 as this is the headset which is most popularly used on the flight deck. You'll need the 2-plug version as single engine piston aircraft and the Boeing all have 2-jack female connectors.
If you're looking for an affordable headset that will last, consider the classic David Clark H10-13.4. David Clark is reliable, excellent quality and more likely to last the longest. The gel pads are comfortable and features a Passive Noise Reduction (PNR) which doesn't compare to the Active Noise Reduction (ANR) on the more expensive headsets, but it gets the job done. The H10-13.4, however, has no Bluetooth or external audio input, which means there is no way to listen to external audio. The David Clark H10-13.4 is an excellent deal when bought second-hand due to its durability. If you purchase new gel, head, and microphone pads you practically have a new headset. Even if you have the budget for something more expensive, the H10-13.4 is a perfect compromise if you do not fly often or are a student pilot. You can always purchase a more expensive ANR headset later and keep the H10-13.4 as a secondary headset for passengers or sell it – they are in high demand.
Student pilots will need a yellow Hi-Visibility fluorescent bib while walking airside - yellow Hi-Vis vests are mandatory on the ramp.
If your trusty iPad tablet is an MEL "no-go" item then you can not fly without it. This iPad/tablet holder comes with a durable Velcro Leg Strap closure and is perfect for keeping your iPad comfortably stabilized on your knee while in the cockpit.
While you might have an iPad on the left knee, old school PPL pilots tend to have a VFR kneeboard on their right knee. This lightweight aluminum metal aviation clipboard comes with a clip to hold aeronautical charts or other related paperwork to take notes on, and an adjustable elastic strap that conveniently helps hold the board in place on your thigh. The strong surface can support writing, allowing note taking in-flight more convenient.
Developed by 'Fly GA Flight Equipment', this is a pack of 3x A5 size Pilot Log Pads (PLOGS). (Note: A5 size paper is a typical A4 sheet, folded in half, so it fits perfectly onto your VFR Pilot Kneeboard). Designed to assist PPL, LAPL & CPL student pilots in flight preparations (checklists) under VFR conditions. These Pilot log (PLOG) pads fit onto any aviation A5 Kneeboard. Sufficient for use in the the Planning & Navigation legs of the EASA Private Pilot Licence (PPL) skills test. Log Pads offer space for flight planning, radio frequencies and en-route notes. Approximately 50 sheets per logbook. Includes a flight planning section, with space for writing notes en-route. Pads were built to the exact specifications of flight instructors & PPL students.
Long gone are the days when pilots carried navigational charts and supplemental documents. Nowadays, the flight deck has gone digital with the introduction of the iPad/tablet which digitally stores and allows access to all required documents and the assortment of apps needed in-flight, for example, Sky Demon which provides moving map charts, VFR flight planning and navigation software. For this purpose, you'll need a tablet with a reasonably sized screen that is large enough to make reading charts easier, without making it too cumbersome to carry in your flight bag. The tablet also requires GPS. Be careful, not all iPad/tablets have GPS function.
We recommend the 11-inch Apple iPad Pro
Foreflight is a popular app for charting. SkyDemon is also a commonly used navigation app for VFR flight rules. If you want to get rid of manual logbooks for flight logging, download the Logbook Pro app from NC Software which is an excellent digital alternative. As a backup, carry an iPhone with the same apps installed.
PPL students aspiring for CPL will eventually need a flight computer, or "Whizz Wheel", during your ATPL theoretical course which is commonly used in ATPL examinations. We recommend buying either a CRP-5 or EB-6 Flight Computer' - both do the same. This calculates your heading, and estimates the time it takes to fly each leg of your planned journey. Both of these things very much depend on the wind. The 'triangle of velocities' gives you a ground speed and wind correction angle, given the wind speed, direction, your intended heading and air speed. This all sounds very confusing but a flight computer is in fact a fairly simple and easy-to-use 1950's piece of technology. All this jargon is fully explained on your ATPL course. Our best advice is to purchase your Flight Computer early on so you can get to grips with using it (try YouTubing some tutorials in the meantime, like for example, this video).
A good pair of quality sunglasses - with prescription lenses, if needed - is essential for pilots. Polarized lenses are NOT recommended for pilots because they can reduce or eliminate the visibility of aircraft instruments with anti-glare filters. For pilots, iconic Ray-Ban Aviators have long been considered the gold standard when it comes to looking the part.
If you still prefer aeronautical laminated paper charts over SkyDemon, for plotting your cross-country navigation legs, use Staedtler Pens. Although 'permanent' is advertised on the cover, the ink doesn't rub off easily, but it can be removed using a special eraser fluid afterwards. Four different colours are sufficient.
SkyDemon
GBP £129 incl. VAT or EUR €149 incl. VAT
SkyDemon provides arguably the best VFR flight-planning and navigation software on the market today and it can be downloaded onto virtually any device - iPad, Android, iPhone and PC. PPL students who prefer digital over aeronautical paper map charts will need SkyDemon during the cross country and hour building phase. Fly EPT Spain is an official retail provider of the SkyDemon App. If you need to download the software, contact our CFI to receive a login username and password. Ask for a promotional discount offer.
Pooley's offer a great value for money PPL fixed-wing starter pack that contains the complete kit needed to get the student pilot into the air. Includes:-
APM Volume 1, 2, 3, 4, 6 & 7
Pooleys Spiral United Kingdom Flight Guide (latest edition)
Pooleys NM-2 Scale Ruler
Pooleys PP-1 Protractor
Pooleys CRP-1 Computer
Pooleys CB-3 Kneeboard & VFR Log Pad
Pooleys PPL Log Book
Set of permanent Lumocolour Markers
CAA 1:500,000 chart of your local area (please specify area required)
Pooleys FC-8 Case.