Cheap Hour Building Packages in Spain, Europe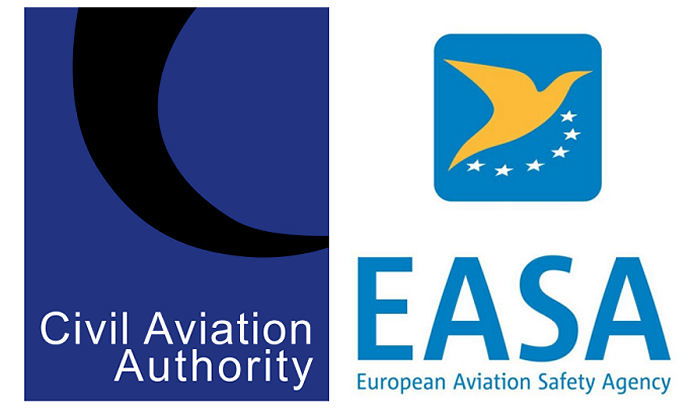 Cheap Hour Building opportunity in Europe - Ferry Flight
Fly EPT Spain has teamed up with ferry flight services and receives a number of requests throughout the year to position small single-engine piston aircraft across Europe. If you're a time builder currently studying ATPL theory, are willing to subsidize the cost of a ferry flight and are flexibly available, we can offer you some cheap hour building. You will fly with an experienced flight instructor and gain international route experience. You can log all the block time which includes taxi time as Pilot-in Command (PIC).
Fly EPT Spain is also in partnership with a banner towing company in Spain that has summer season contracts every year in Alicante. If you hold a CPL, this is paid employment.
To register your interest and availability, contact our CFI
---
Ferry Flight Opportunity # 1
Date: Dep. LESB on 15 Feb 2023
Route: Palma de Mallorca/Son Bonet (LESB) - Granada Juan Espadafor (LEJE) - Palma de Mallorca/Son Bonet (LESB)
Price: €75/hour
Aircraft:

Tecnam P2002-JF

Details: Aircraft requires ferrying to Granada (LEJE). The hour building pilot will fly with a flight instructor. Opportunity to complete a Night VFR Rating in Granada. The Tecnam is freely available to be flown from Granada for 3 days before ferry flight back to Palma de Mallorca.
---
Banner Towing Pilot
Date: July, Aug, Sept 2023 (this summer season banner towing contract is ongoing each year. If any PPL pilot expects to receive their CPL in time, do apply.)
Route: Mutxamel Airport (LEMU), Alicante, Spain
Price: Paid employment for CPL holder
Aircraft:

Socata Rallye

Details: Banner towing rating provided. Training in Spain, Italy or France (TBD)
---
Flight Hour Building Packages - Overview
Hour building is without doubt one of the most enjoyable stages of your commercial pilot training. After completing the PPL, you will need to start time building and accumulate flight time experience. The professional pilot license requires 100 hours Pilot in Command (PIC) time before license issue and 150 hours total before you can continue with further professional flight training modules.
We have a wide choice of hour building aircraft available for rent in Spain for both EASA and UK CAA licence holders. PPL(A) pilots can pick up any one of our aircraft dotted around various airfields in Spain and you're free to fly away and go touring.
Entry Requirements
At least 18 years old
Private Pilot Licence (PPL) - EASA or UK CAA
Time Building Fleet in Spain
Our choice of single engine piston aircraft available for rent at competitive prices include: -
Hour Building Packages, Spain, UK
If you would like to rent an aircraft from us and do some touring flying around Spain and even further afield to France, Portugal, Morocco, Germany, UK and Italy then you are welcome to do so.
We offer PPL pilots several cost effective time-building packages to help hour builders accumulate P1 Pilot-in-Command (PIC) time.
Just send us an email about your plans, number of days away and how many hours you need to fly, and we'll make you an offer.
Generally, you can take the plane away as long as you want. Our rental agreement with time builders is to fly a minimum 2 hours/day weekdays; 3 hours/day at weekend; 18 hours/week.
Aircraft available for hour building are generally located in Mallorca/Son Bonet/LESB (Ian), Cordoba/LEBA (Gus), Granada Juan Espadafor/LEJE (Clifford) and in Ocaña/LEOC. If you plan your time building routing through these airfields our ground support network can be made available to you, if needed.
Hour Building Aircraft in Spain
€ 75
/ hour (Dry)
Tecnam P2002-JF
EC-NZS
Formerly 5B-CLD
Aircraft based in: Mallorca/Son Bonet Airport (LESB), Palma de Mallorca, Spain
2 seats
Night VFR certified
AvGas and MoGas
Lowest fuel consumption - fuel wise, cheapest to fly. Flown from Mallorca, the fuel cost can be as low as €21/hour
No landing fee aerodrome option in Palma de Mallorca
Licence required: EASA PPL(A)
Impeccably maintained. Under CAO - Continuing Airworthiness Organisation
Full details here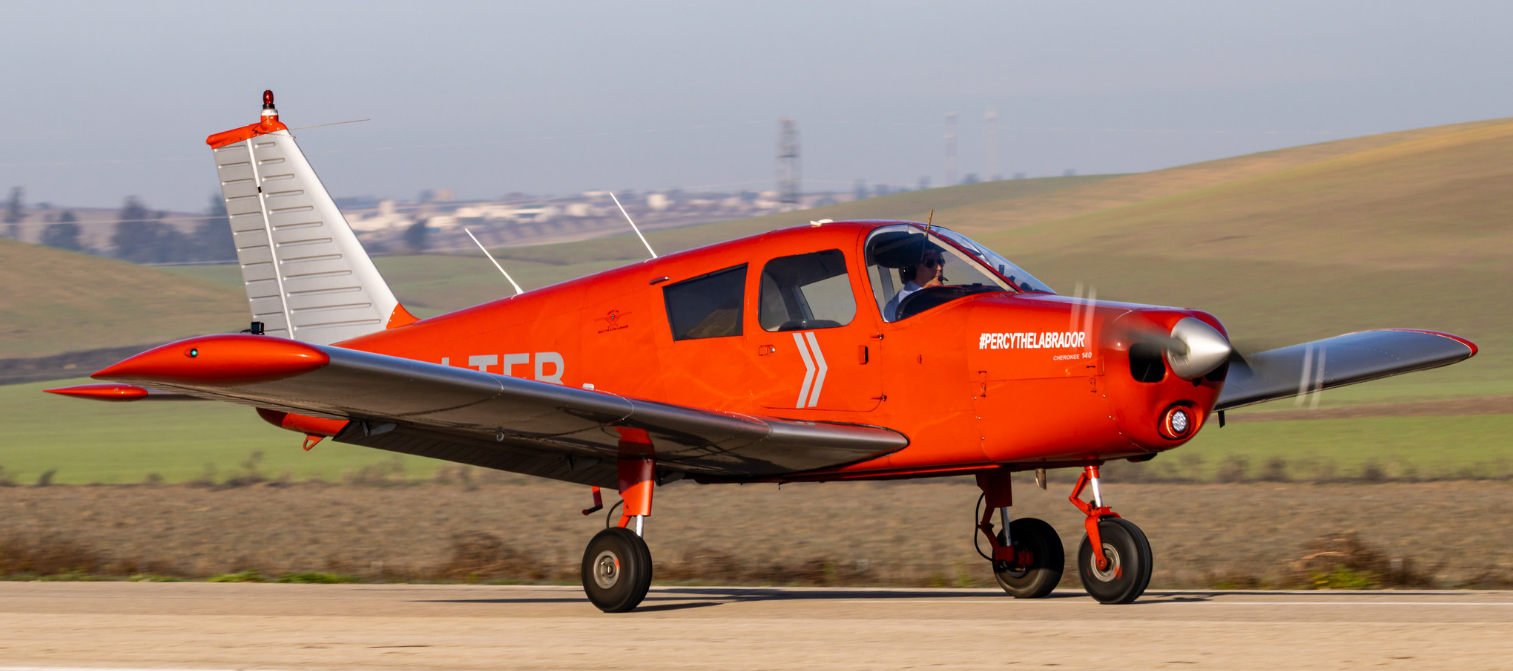 € 57
/ hour (Dry)
Piper Cherokee PA28-140
G-LTFB
Based at: Granada Juan Espadafor Airport (LEJE), Trebujena Airfield (LETJ) and Córdoba Airport (LEBA)


4-seater

G-registered aircraft available in Spain. After 31 Dec 2022, due to BREXIT, only UK licence holders are permitted to fly G-LTFB.
Engine: 150 HP Lycoming O-320-E2A
Fuel Capacity: 50 Gallons (48 usable)
Fuel Consumption: 8-10 gal/hour
MTOW 2150 lbs. Basic Empty Weight 1365 lbs.
Impeccably maintained to the highest standards

€ 67
/ hour (Dry)
Morane-Saulnier, MS-893 Rallye 180T
EC-HRF
Based:

Alicante-Elche Airport (ALC/LEAL) or Granada Juan Espadafor Airport (LEJE)

4-seater




Engine:

Lycoming O-360-A3A – 180 HP
AvGas 100LL
Max. range: 460 NM
MTOW 1050 Kg. BEW 450 Kg.
A powerful 180HP ideal to tour around Europe
Wide cockpit providing wide views
One of the easiest aircraft to fly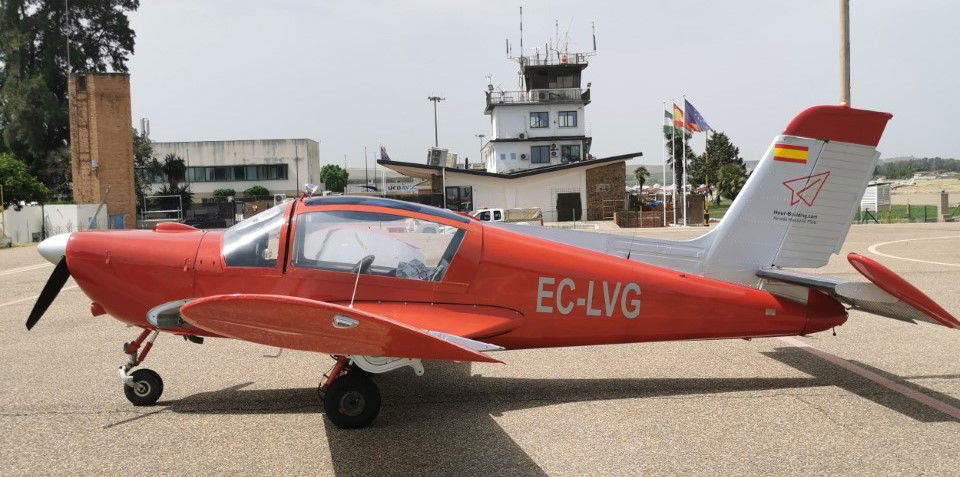 € 62
/ hour (Dry)
Socata MS-893A Rallye Commodore
EC-LVG

€ 87
/ hour (Dry)
PA28-161 Warrior
D-EFES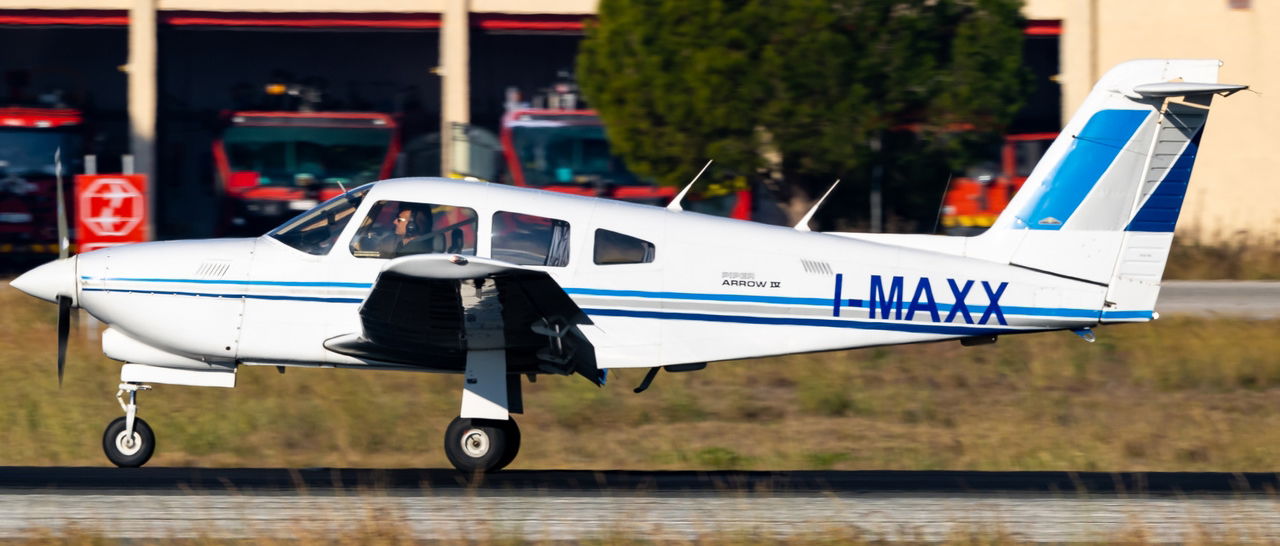 € 87
/ hour (Dry)
Piper Arrow PA-28RT-201T Turbo IV
I-MAXX
Based: Jerez Airport (XRY/LEJR), Southern Spain
Our fastest option
4 seats
Fuel capacity: 72 USG
Fuel consumption: 11.5 USG per Hour
Normal cruise speed: 131 KTS/151 MPH
Range: 640 NM/737 SM
---
Safety Pilots
Safety Pilots can be provided. Those available include flight instructors, airline pilots as well as like-minded PPL qualified pilots. We encourage flying in pairs. Flying with another pilot makes the experience not only more sociable but also allows you to relax somewhat knowing you have a competent wing-man next to you in times of need.
Non-EASA Licence Holders
We have one G-registered plane (PA28) in Spain. After 31 Dec 2022, only UK CAA licence holders can continue to fly this aircraft. All the rest of our fleet are EASA-registered so you will need an EASA licence to fly one. If you do not hold an EASA licence, contact our CFI for details how you can still fly.
For flights in Spain, hour building packages include:-
WET rates and include: -

Fuel
Oil
All taxes
Initial en-route briefing
Approach charts
DRY rates which do NOT include: -
Note: For Dry lease rates, a BP Aviation Fuel Card will be provided which will offer you subsidised AvGas below market rate. Carefully plan your routing through the airfields with the cheapest fuel price and you'll minimise the expense even further.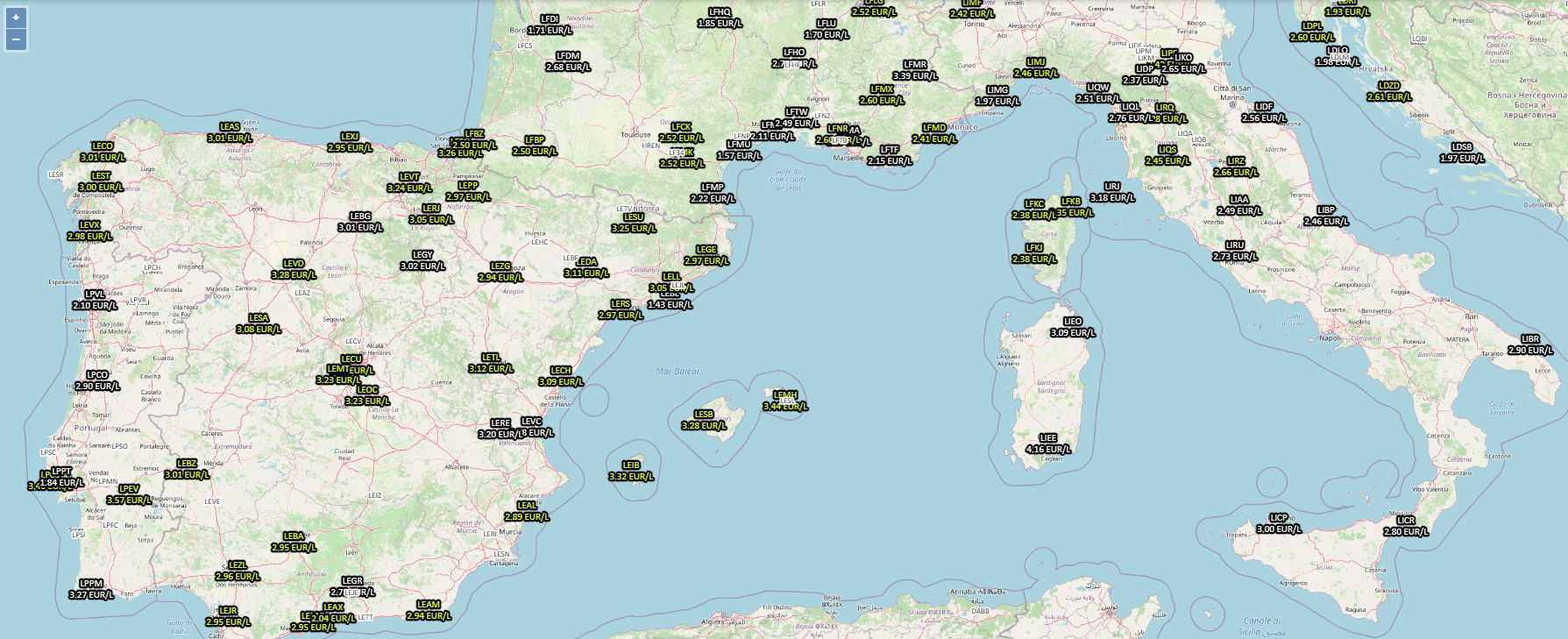 Aircraft rental price does NOT include: -
Landing Fees

Air fees
Aircraft parking down route, away from home base
Checkout flight with an Instructor or any necessary training.
Aeronautical charts (use SkyDemon - Fly EPT Spain is an official retailer)
What is the cheapest way to hour build?
First of all, dry rates are offered because it reduces the tax burden significantly. Plus the aircraft owner doesn't need to mark up the price to hedge themselves against unknown pricier fuel stations down route.
Dry lease rates therefore offer time builders the opportunity to really save a lot of money.
The onus is simply on the renter pilot to adopt some of these money saving tactics.
Typical Fuel Consumption for a Rotax 912 UL engine is: 19.2 L/h at 75% power (5000 RPM 27.2 MAP) while at 65% (4800 RPM) it's 15.8 L/h. To reduce fuel consumption in the cruise, lean the mixture.
CPL aspirants need 50 hours PIC cross country time. Once you hit this target, consider circuit practice as the Tecnam's P2002 Rotax engine can burn as little as 12 litres/hour flying circuit patterns.
Also, the Rotax engine can burn 95/98 Unleaded MOGAS which is always cheaper than AVGAS, so given the choice, fill up with MOGAS.
If you need to save money, fly the Tecnam P2002 JF as it's by far the most fuel efficient aircraft in our fleet, uses both AvGas and cheaper MoGas and has the lowest fuel consumption. After finishing your hour building, just fill it up with before returning it back to us.
Benefits of Time Building in Spain
Mediterranean location
Best all-year-round weather conditions in Europe. 300+ days of sunshine per year. 90+% of the year is VFR.
Easy navigation
Cheap landing fees ranging from €6-15. At major airports handling is mandatory but only €9.99.
Opportunity to discover wider Spain, the Balearic Islands, Palma de Mallorca, Ibiza, Barcelona, Madrid and even Gibraltar, Morocco, France, Italy and Portugal.
CPL preparation program. Some of our QFI's teach the CPL course and they can be made available to coach you. During these dual-piloted hour building flights you can still log the flight time as PIC. It is not an additional expense, rather a value added service that aims to sharpen your flying skills to a CPL standard.
We also provide
a thorough Briefing for the Airport and Area
Briefing for the Route Areas you would like to fly, and
Familiarisation training on the Aircraft you will fly.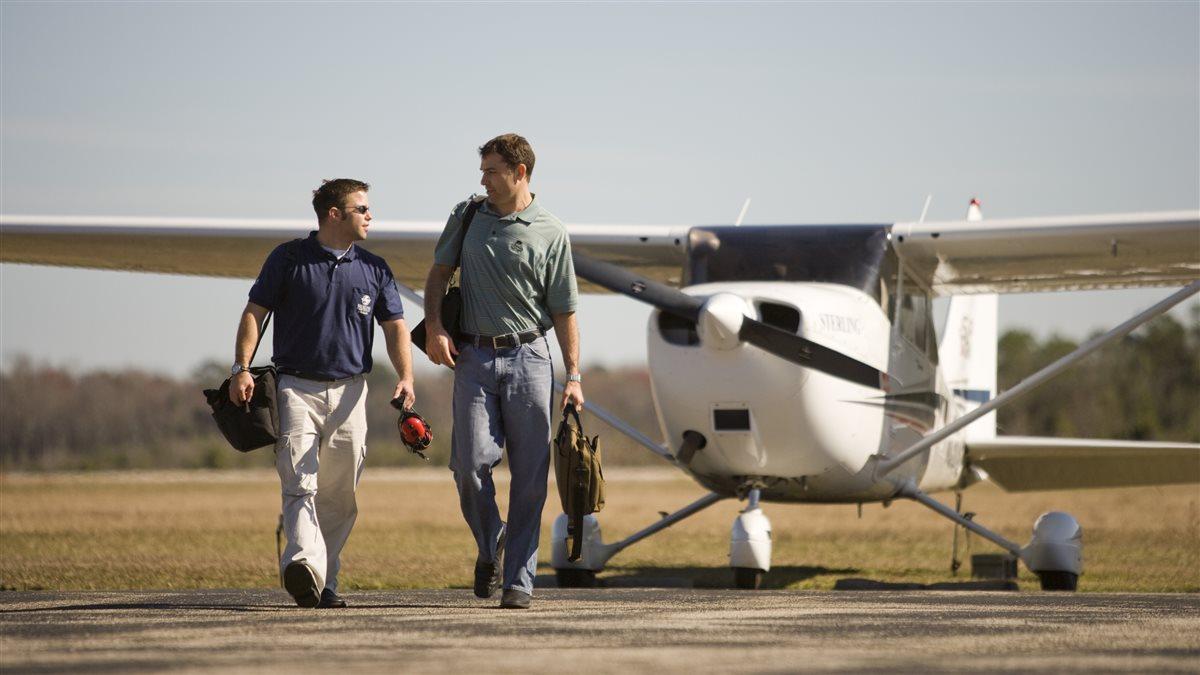 FAQ
I'm hour building for the CPL. How shall I plan my structured hour building program
PPL pilots looking to undertake a Commercial Pilot Licence (CPL) course will need to accumulate a minimum of 100 Pilot-in-Command (PIC) hours. Our structured hour building programme ensures students achieve this requirement for CPL issue while also preparing you for the CPL course.
Our team of experienced flight instructors teach the CPL course will be available to help you build the additional skills and experiences required to meet the very high standards expected of you during the CPL skill test.
PPL pilots working towards CPL must also accumulate a certain amount of flight time before they can begin the modular professional flight training courses. For example, pilots must have completed, before starting the: -
Multi-Engine Instrument Rating (IR): 50 hours PIC cross country flight time
Multi-Engine (ME) rating: 70 hours as PIC
CPL: 150 hours of total flight time, including 70 hours PIC and a Night rating.
When you apply for the CPL(A) you must have at least 200 hours of total flight time (although you may count 5 hours in a flight simulator training device - FSTD), which must include 100 hours as PIC, of which at least 20 hours must be cross-country, which shall include a cross country flight of at least 300 NM including full stop landings at two (2) aerodromes.
Do make sure your log book reflects these minimum flight time requirements before you start your training as your licensing regulatory authority will check your log book. If you did not meet the minimums before starting the ME/IR/CPL training, it will invalidate the course.
When to do the hour building

'Hour building' is the term used to describe the accumulation of the 100 hours Pilot-in-Command (PIC) flight time requirement for CPL issue after gaining your PPL.
Once you complete your PPL and Night Rating course, you should start the 100-hour time building phase soon after while you are still in current flying practice. Having passed the PPL skill test, it is wise just to continue through another month and complete the 150 hours total time. If you let your recency lapse you will incur additional expense getting current again as you will need to fly with an instructor to have your proficiency checked. After a long period of no flying, it is a given that you will have lost some of your proficiency which you worked so hard to get in gaining your PPL. You will also leave yourself with more flying to do before starting the CPL and ME-IR which adds time and financial pressure. Once the 150 hours have been logged and you have passed all 13 ATPL examinations, you can start and finish the ME rating, CPL and ME-IR courses with no delay or interruptions which is all dual instruction. It's in this period that you need to be focused on sharpening your flying proficiency with an instructor so you reach peak flying practice for the CPL and ME-IR skill test.
What is the definition of flight time?
Flight time commences when an aircraft moves under its own power for the purposes of flight and ends when the aircraft comes to rest after landing. This is the time you record in your pilot log book, known as block time.
What is cross-country time?
For the purpose of meeting the aeronautical experience requirements for a PPL, CPL or an instrument rating, cross-country flight is time acquired during a flight (a) That includes a point of landing that was at least a straight-line distance of more than 50 nautical miles from the original point of departure.

Are there ways to help me subsidize my hour building?
Yes. As a private pilot you can subscribe to and advertise on Wingly, a site platform that allows general aviation pilots to share the aircraft rental costs and this will significantly subsidize your hour building programme. One of the advantages of flying from Palma de Mallorca, a thriving tourist island year round, especially in summer, is the huge demand for flight sharing to neighbouring Balearic islands including Ibiza and to mainland Spain, particularly Barcelona and Valencia, even up to the UK and Germany. Try your luck, advertise and see who signs up.
Safety
Safety when flying must always be your first priority. When it comes to flight sharing, Fly EPT Spain promotes the safety of cost shared flights and supports EASA's Safety Charter for non-commercial general aviation, which you can read here.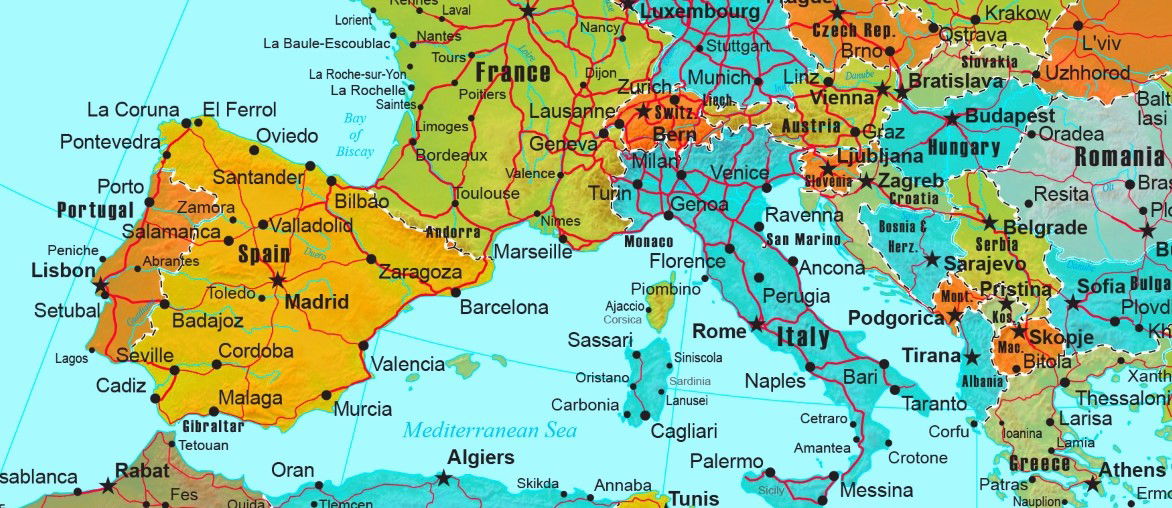 Popular Destination Airports for Hour Builders
For hour builders flying from Binissalem Aerodrome, which has NO landing fees and where cheap Unleaded 95 MOGAS is freely available for those flying the Tecnam P2002-JF (which offers you the chance to operate the Tecnam for €21/hour in fuel cost), consider the following route network to build up your cross country flight time.
Nearest Airports from Binissalem Aerodrome, Palma de Mallorca, Spain
Departure
Destination

Distance

Destination Notes

Palma-Son Bonet Airport (LESB)

Menorca/San Luis Aerodrome (LESL)
118 km
No re-fueling available.
Landing fee: €15
Unlimited touch and go's

Palma-Son Bonet Airport (LESB)

Ibiza (LEIB/IBZ)
160 km
Landing fee: €23.15 (landing fee + 2 hours parking)
Handling fee: €18.85

Palma-Son Bonet Airport (LESB)

244 km
Lunch on the beach
MOGAS available

Palma-Son Bonet Airport (LESB)

Barcelona Sabadell (LELL/QSA)
210 km
20 km North of Barcelona
AENA

Palma-Son Bonet Airport (LESB)

Reus (LERS/REU)
216 km



Palma-Son Bonet Airport (LESB)

Valencia (LEVC/VLC)
287 km


The following general aviation (GA) friendly-airports are popular destination stop-over points for time builders: -
Balearic Islands, Spain
Palma de Mallorca/Son Bonet (LESB) - Menorca/San Luis Aerodrome (LESL) (No re-fueling. Landing fee: €15 - unlimited touch and go's) - Ibiza (LEIB/IBZ) - Binissalem Aerodrome (LEIS) (No landing fee. MOGAS available)
Spain
Alicante (LEAL/ALC) - Almeria (LEAM/LEI) - Andorra-La Seu d'Urgell Airport (LEU) - Barcelona Sabadell (LELL/QSA) - Burgos Airport (RGS/LEBG) - Castellón–Costa Azahar Airport (LECH/CDT) - Cordoba (LEBA/ODB) - Granada Juan Espadafor (LEJE) - Huesca–Pirineos airport - (HSK/LEHC) - Jerez (LEJR/XRY) - León (LELN/REN) - Málaga (LEMG/AGP) - Madrid–Cuatro Vientos Airport (LECU) - Ocaña (LEOC) - Pamplona (LEPP/PNA) - Reus (LERS/REU) - Salamanca (LESA/SLM) - San Sebastian (LESO/EAS) - Valencia (LEVC/VLC) - Vigo (LEVX/VGO)
Gibraltar (LXGB/GIB)
South of France
Biarritz Pays Basque Airport (LFBZ/BIQ) - Bordeaux - Léognan-Saucats Airport (LFCS) - Montpellier-Méditerranée Airport (LFMT/MPL) - Cannes Mandelieu Airport (CEQ/LFMD) - La Môle – Saint-Tropez Airport (LFTZ)
Italy
Pisa Galileo Galilei Airport (PSA/LIRP) (Safestay Pisa hostel) - Milan-Bresso Airfield (LIMB) - Rome Urbe Airport (LIRU) - Venice-Lido Airport (LIPV)
Morocco
Fes Saiss (GMFF/FEZ)
MOGAS airfields in Spain, South of France, Italy
Binissalem Aerodrome (LEIS) - Aerodromo de Santa Cilia (LECI) - Riviera Airport (LIMG) - Aeròdrom d'Avinyonet del Penedès (West Barcelona) - Carpentras Airport (LFNH)